FEATURES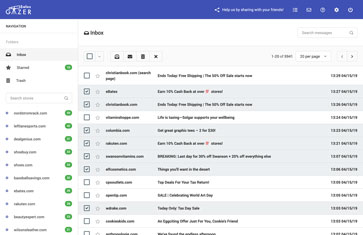 Easy to Use
SalesGazer is laid out much like the inbox you're used to using everyday.
Customizable to be Uniquely Yours
SalesGazer isn't one size fits all. Subscribe and unsubscribe to deals as needed.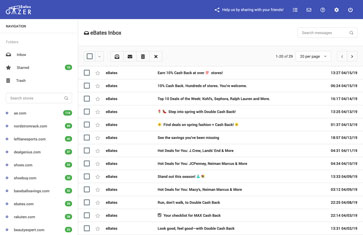 Powerful Search
Search for the type of deals you want to see rather than looking through ad by ad.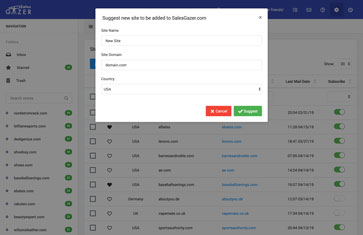 We Grow with You
Suggest new sites you would like us to curate as well as features that may help you.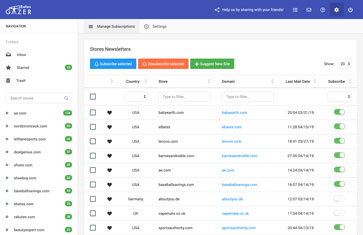 Play Favorites
We all have certain places we like to buy from. Favorite them to be sure you don't miss a deal.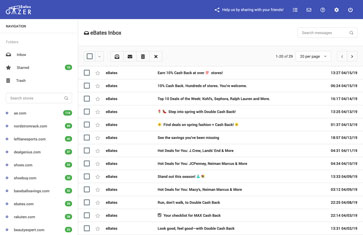 More than Just Sales
Get more than just sales and coupon emails. Browse through gift card and cash back deals to make go further.